The CIAA celebrates its 77th year; the nation's oldest Black college athletic conference remains a showcase in sports - Central Intercollegiate Athletic Association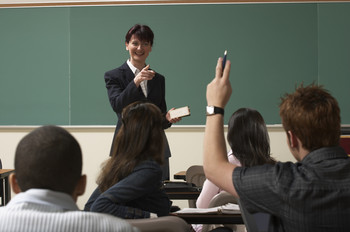 The CIAA Celebrates Its 77th Year
The nation's oldest Black college athletic conference remains a showcase in sports
IT may be an NCAA Division II program, but there is nothing second-rate about the Central Intercollegiate Athletic Association, the nation's oldest Black athletic conference.
The 77-year-old collegiate association remains one of the most prominent athletic conferences among the NCAA's Division II schools, and the 14 historically Black schools of the CIAA continue to produce outstanding athletic talent. The schools are Bowie State University, Elizabeth City State University, Fayetteville State University, Hampton University, Johnson C. Smith University, Livingstone College, Norfolk State University, North Carolina Central University, St. Augustine's College, St. Paul's College, Shaw University, Virginia State University, Virginia Union University and Winston-Salem State University.
Some of its alumni who have turned pro include basketball players Rick Mahorn, formerly of Hampton University and now with the Detroit Pistons; Charles Oakley, a standout at Virginia Union University and now a star with the New York Knicks, and Earl (The Pearl) Monroe, a former star with the New York Knicks and the Baltimore Bullets who was the CIAA's first player to win a national scoring title while attending Winston-Salem State University. The conference also produced former baseball star Al Bumbry, who graduated from Virginia State University and played with the Baltimore Orioles; Jethro Pugh, a graduate of Elizabeth City State University who played with the Dallas Cowboys, and Ernie Barnes, who starred at North Carolina Central Union before playing with the Denver Broncos and then becoming a successful artist.
The conference also boasts of collegiate teams that have won NCAA championships in basketball and tennis, and also posted strong bids in tournament play in other sports.
The league's basketball tournament has evolved into a celebrated social event, attracting enough supporters to finance other CIAA activities and scholarships. "I think one of the big things is that a lot of the graduates and alumni come in and just enjoy themselves," says Bob Moorman, the CIAA commissioner. "They may even see the basketball game in the meantime."
For the alumni of the 14 Black colleges and universities that make up the CIAA, the tournaments, particularly the annual basketball tournament, mean a lot more than simple athletic contests. For them, the games are reunions, a chance to catch up on the lives of fellow graduates and friends. "I call this [the CIAA basketball tournament] a `homecoming of basketball,'" says Sam Jones, a CIAA alumnus and a former standout with the Boston Celtics. "You see so many of your friends here, and you have an opportunity to be with them and share things about their children and, in some cases, grandchildren."
The CIAA has come a long way since its beginnings in 1912 when officials from five Black colleges -- Hampton Institute, Howard University, Lincoln University, Shaw University and Virginia Union University -- formed the Colored Intercollegiate Athletic Association to help their schools find money, equipment and facilities for student athletic programs. Over the years, the CIAA has withstood several social and financial challenges that could have destroyed the collegiate venture. Integration during the mid-1960s drained the conference of its most talented athletes as a greater number of Black students began attending predominantly White colleges and universities. Several of the CIAA's larger schools left the conference in 1971 to form the Mid-Eastern Athletic Conference, a league with an expanded athletic program that allows those schools to compete in NCAA Division I tournaments.
The CIAA has no plans to move up into the NCAA's Division I athletic programs. Citing the burdensome costs of expanding the schools' athletic programs to qualify for Division I status, Moorman argues that it makes more sense to remain a dominant conference among the Division II schools rather than struggle to compete with the larger schools.
Fueled by the popularity of the league's basketball tournament, the commissioner feels the CIAA can grow as the league's more popular tournaments move into larger facilities and receive more corporate and alumni support.
Moorman also uses the "bigger-isn't-necessarily-better" argument to lure prospective students to play in the CIAA. "I think people get fooled with Division I a lot of times," he says. "Sometimes he [a student-athlete] can get lost in the shuffle. When I was a scout looking for a guy who was supposed to be talented, he might have been [talented] in high school, but he was sitting on the bench in college."
Over the years, the CIAA has endured, and today, the association holds its own quite well against the larger Division I schools when it comes to competitive college sports. Its supporters say the CIAA offers ample opportunity for its students to grow and develop in both athletic and classroom competition. "It's [been] a tough proposition, but we're succeeding with it," Winston-Salem State University Coach Clarence (Bighouse) Gaines says of the CIAA's progress. "This is a success story in itself."
PHOTO : CIAA President Dr. Ollie Bowman (far l.) poses with presidents of CIAA-member schools and
PHOTO : their wives (l. to r.), Dr. and Mrs. Cleon Thompson, Winston-Salem State; Dr. and Mrs.
PHOTO : Dallas Simmons, Virginia Union; Dr. and Mrs. James E. Lyons, Bowie State; Dr. and Mrs.
PHOTO : Jimmy Jenkins, Elizabeth City State; Dr. and Mrs. William R. Harvey, Hampton; Dr. and Mrs.
PHOTO : Harrison B. Wilson, Norfolk State; Dr. and Mrs. Robert Satcher, St. Paul's; Dr. and Mrs.
PHOTO : Wesley C. McClure, Virginia State; Dr. and Mrs. O.K. Beatty, Livingstone; Dr. and Mrs.
PHOTO : Tyronza Richmond, North Carolina Central; Dr. and Mrs. Prezell Robinson, St. Augustine's,
PHOTO : and Dr. and Mrs. Talbert Shaw, Shaw University.
PHOTO : CIAA Commissioner Bob Moorman has helped establish the conference as one of the nation's
PHOTO : best athletic associations. With the help of school administrators and alumni, he has
PHOTO : transformed league tournaments into sports showcases. At right, A.J. English of Virginia
PHOTO : Union University shows his "stuff" on the court during a recent "slam-dunk" competition.
PHOTO : CIAA officials (top) meet during the 1989 basketball tournament, which Virginia Union
PHOTO : University won. At right, Virginia Union University Coach Dave Robbins (l.) accepts the
PHOTO : men's championship trophy from Phyllis Roberson, vice president of Supreme Beauty Products
PHOTO : Co. (a major sponsor of the tournament), and Curtis Wilson, a key accounts manager for
PHOTO : Supreme. Below, Edith Jefferson, Shaw University's MVP, gets her trophy from Deborah
PHOTO : Davis, a Supreme sales account manager.