Case Study: The Ohio State University Newark and Central Ohio Technical College share a campus-wide network and the advantages of Extreme Networks' high-performance infrastructure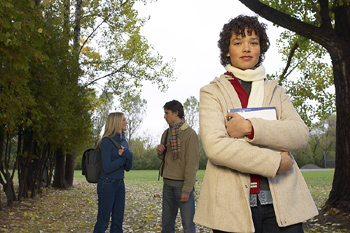 The Ohio State University Newark (OSUN) and Central Ohio Technical College (COTC) share a three hundred acre campus in Newark, Ohio, as well as a network that supports 400 faculty and staff and over 5,000 students. In 2001, the campus replaced its network with a new Extreme Networks[R] infrastructure designed to bring more advanced voice, video and wireless applications to its campus population. As the campus expansion continues, and network requirements increase, OSUN and COTC rely on Extreme Networks to connect the campus every step of the way.
Sharing a Vision and a Network
The Ohio State University Newark and Central Ohio Technical College share more than a beautiful campus--they share a vision of a state-of-the-art campus network. In 2001, the campus IT department evaluated options to its existing Layer 2-only network. With plans to offer voice and video services over the network in the future, the institutions wanted a new network that could provide the bandwidth, reliability, quality of service (QoS) support and VLAN capabilities a state-of-the-art campus requires--all within the constraints of their budgets and within a tight implementation timeline.
"Extreme Networks was not only a proven leader capable of meeting our technology expectations, it also demonstrated the ability to work with us to achieve our desired outcome," explains Tim Deaver, Technnical Services Manger. "With Extreme's help, we were able to meet our budget and an aggressive time line and deliver a reliable, high-performance campus network."
Performance Anywhere, Anytime
One of the campus IT department's main objectives was flexibility for faculty and students on its wireless network. In addition, high availability and compatibility with industry standards were also important to ensure end-user satisfaction and investment protection.
"We want the ability for any student or faculty member to deliver a presentation from any location having full access to their network resources," says Mr. Deaver. "Our Extreme Networks solution allows us to deliver almost any kind of content and determine priority status for content delivery."
With Extreme Networks' wire-speed Layer 2 and Layer 3 switching capabilities for both the wired and wireless network, the campus experiences consistent performance regardless of traffic patterns or network load. Inheriting the reliability and flexibility of the enterprise network already in place, Extreme Networks' Unified Access Architecture (UAA) wireless solution leverages the intelligence of the core, distribution and access layers of the existing network. In addition to delivering the high level of security available on the wired network, Extreme Networks' AccessAdapt functionality addresses wireless security challenges with Rogue Access Point Detection, Access Intrusion Detection, authentication for legacy devices using network login, encryption using 802.11x and access control lists (ACLs).
A New Building Brings New Opportunities
Opened in the fall of 2003, the John Gilbert Reese Center is the essence of a high-tech, high-quality learning and conferencing facility. Offering a full range of services, the new three-part complex is positioned as a strong visual symbol on the Newark Campus. Comprised of a Technology Infrastructure/Distance learning Forum, Auditorium and Conference Facility, and an Academic Center for Excellence, the Center is designed to facilitate interdisciplinary partnerships between the campus and other community resources including business, government and schools.
Along with creating a strong sense of community, the campus aims to aggressively market and promote The Reese Center in a manner that will maximize its use by the campus community and businesses at a regional and statewide level. The ability to provide state-of-the-art services such as Voice-over-IP (VoIP), wireless network connectivity and real-time video was vital.
With Extreme Networks' Policy-based QoS capabilities, the campus can easily meet the demands of real-time voice, video and other delay-sensitive applications with enforceable bandwidth and latency guarantees. Network managers can define minimum and maximum bandwidths per traffic type, ensuring that higher priority traffic is marked and treated with higher priority than less important ones.
"Extreme Networks gives us the ability to support communication flow between classrooms or continents," notes Mr. Deaver. "With Extreme's QoS capabilities we can truly leverage our IP network investment for voice, video and data services-and the resulting cost savings."
Simplified Network Management
While the campus wanted a robust, capable network, it didn't want the complexities a converged environment can create. With Extreme Networks, the institutions can manage and monitor the new network simply. ExtremeWare[R] operating system, software that runs on all Extreme Networks' switches, and the Infrastructure and Services Management (ISM) software family, are vital to the on-going success of the new network, and played a large role in the selection of Extreme's broadband switching solution. In addition, EPICenter[R] management suite is an integrated application suite that simplifies configuration, troubleshooting and status monitoring.
"EPICenter allows us to manage and monitor layers 4-7 so we can proactively identify potential network issues and ensure that our students and staff are not impacted," says Mr. Deaver. "And, with the addition of Extreme's Unified Access platform, we can manage our wired and wireless network with EPiCenter for greater simplicity."
Big Plans for the Future
With plans to increase student enrollment and add additional buildings, including the construction of a new library and student union in the Warner Center, the ability to grow and scale the network, and add new applications, is extremely important. Extreme Networks' solution helps enable OSUN and COTC to deliver cutting-edge technologies throughout campus without scaling costs and complexity.
"As we add new video applications and convert all of our existing phones to VoIP, and add new VoIP phones in the new facilities, our bandwidth and quality of service requirements are increasing," explains Mr. Deaver. "Our new Extreme Networks 10 gigabit backbone ring not only supports the growth in bandwidth requirements, it provides the performance and reliability we require."
Recently, the campus upgraded the network core with two BlackDiamond[R] 10808 (10K) switches. When the new Warner Center is up and running and the ring is in place, the switches will support the 10 gigabit backbone ring using Ethernet Automatic Protection Switching (EAPS) that offers fast link failover enabling gigabit to the desktop for students and faculty. BlackDiamond 10K scales to meet both the immediate and future requirements of even the most demanding university environments. Not only does the BlackDiamond 10K hardware support the widest array of protocols from day-one, the programmable ASIC technology ensures the platform will support emerging protocols without costly hardware upgrades--offering revolutionary investment protection for the expanding campus.
"The new 10 gigabit network ring gives us opportunities to improve student services," adds Mr. Deaver. "Without the bandwidth, reliability and scalability provided by our Extreme Networks infrastructure, we couldn't begin to imagine the possibilities. Now, the future of our campus, and the services we offer, is wide open."