Army precision at central headquarters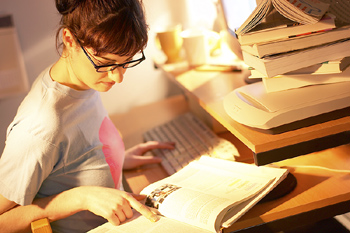 William "Rob" Roberts wasn't thinking about working as a professional educator, much less running a major school system, when he decided he'd had enough of formal schooling himself at age 19. Rather, he dreamed of big adventures, flying combat aircraft for the military. When he discovered the U.S. Army didn't insist on two years of college, only passage of competency exams, for admission to its flight school, Roberts found his way in.
He would spend the next 22 years in the Army, including decorated combat duty in Vietnam operating attack helicopters. He later spent four years as director of organizational effectiveness for the Army's headquarters in San Francisco before becoming a lieutenant colonel and a professor of military science at both West Point and Stetson University in Deland, Fla. Responsible for inspecting the local high school's JROTC program in the latter posting, Roberts got a taste of a new challenge. With the military downsizing around him, he left for a teaching job at a rural high school in Incline Village, Nev., in 1990.
Within three years he was named the school's teacher of the year and was beginning the climb into public administration of a wholly different field.
Today the former military man is starting his fourth year as superintendent in Nye County, Nev., a school district with 6,031 students spread over 18,400 square miles, making it the third largest county in land mass in the continental United States. (San Bernardino, Calif., and Coconino, Ariz., are the only larger counties.)
Managing a school system the approximate size of the state of Indiana has put into play all the organizational and logistical savvy and leadership skills accumulated over two decades in the Army. And from several accounts, Roberts has applied his personal talents exceedingly well, transforming a down-in-the-dumps school district known mainly for staff sexual abuse scandals into a system that's becoming recognized for its academic rigor while overcoming the challenges of isolation and long distance.
"The [school board] in Nye County is the most functional body in the county, and that's all the result of his teambuilding abilities. Those skills are to be envied," says Doug McMurdo, managing editor of the weekly Pahrump Valley Times. "More than anything else since he was hired, the morale of the faculty has turned 180 degrees."
With the same zest he carried into his combat assignments, Roberts brings a dynamic quality to the world of school administration. He has forged fruitful relationships with county, state and federal officials that have brought major infusions of new funds to the 17 schools under his jurisdiction, including one remote building that graduates only one or two students a year.
Yet Roberts makes it a point to be a known face in all corners, rolling up 24,000 miles a year on the rented four-wheel-drive vehicle that he turns over each year under the contract he first negotiated with his board. He blocks out time weekly on his pocket calendar to schedule time in a classroom. "It may be only three minutes or it may be an hour, but it's sacred," says Roberts, who serves as an elected member of the AASA Governing Board.
The attention to relationship building has eased the way for Roberts to standardize curriculum and textbook selection districtwide, ending what he calls "17 Fort Apaches ... every one doing its own thing." In spite of a 40 percent transient rate among students, owing to the easy one-hour commute to Las Vegas from one end of Nye County, the district has seen some significant gains in 4th and 8th grade state test results during the past three years.
Roberts knows it will take an extraordinary effort to ensure the success of every child--which he's adopted as the district motto--so he intends to hold himself accountable above all others in fulfilling that mission. "Leadership qualities matter," he says. "As I tell my principals and my board members, the Chinese proverb says, 'Fish stink at the head first.' Or as Napoleon once said, 'There's no bad regiments, there's only bad colonels.'"
BIO STATS: ROB ROBERTS
Currently: superintendent, Nye County, Nev., School District
Previously: career Army officer
Age: 57
Greatest influence on professional career: Serving as a 20-year-old combat helicopter pilot in Vietnam with the 101st Airborne Division, I learned much about human nature, selfless service, duty, honor and love of country and I learned to never quit.
Best professional day: Veterans Day 2004 when I was selected Nevada Superintendent of the Year by the Nevada Association of School Boards. I was surprised, honored and humbled.
Books at bedside: Sun Tzu: The Art of War translated by Samuel B. Griffith; Success Is the Quality of Your Journey by Jennifer James; Professional Learning Communities at Work by Richard Dufour and Robert Eaker
Biggest blooper: As a vice principal challenging the varsity football captain and a cadet major in JROTC to a pushup contest. Having recently left active duty, I felt I had a reasonable chance of winning. Was I ever wrong! As we approached the 100 mark, I was exhausted but he had not yet broken a sweat.
A key reason I'm an AASA member: To be a part of a professional organization that shares best practices for student achievement, to learn with colleagues who have been there and done that.
Jay Goldman is editor of The School Administrator.